Want to gain more exposure for your blog/shop?
Well a great way to do that is to advertise right here on my blog!
Since starting my blog in January 2012:
90,000+ page views
and counting.
(10,000+ a month)
I currently have
700+ GFC followers
and
40+ on BlogLovin.
I actively am adding new blog posts (4-6 a week)
I also actively pin to Pinterest and have 270+ people following my blog board
Also constantly posting to Twitter (
600+
followers), Facebook (
470
+ likes) and Instagram (
350+
)
I also sponsor other blogs so all the traffic I bring in from those blogs will in turn benefit you as well. I am offering a couple different types of ads for you to choose from:
Share My Buttons with your fans and friends!!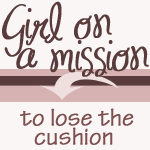 <a href="http://losethecushion.com/" title="Girl on a Mission"> <img src="http://i53.photobucket.com/albums/g60/katieseller/GOM2button150x150.png" width="150" height="150" alt="Girl on a Mission" style="border:none;" /></a>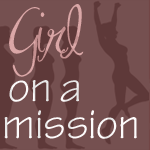 <a href="http://losethecushion.com/" title="Girl on a Mission"> <img src="http://i53.photobucket.com/albums/g60/katieseller/button6.jpg" width="150" height="150" alt="Girl on a Mission" style="border:none;" /></a>